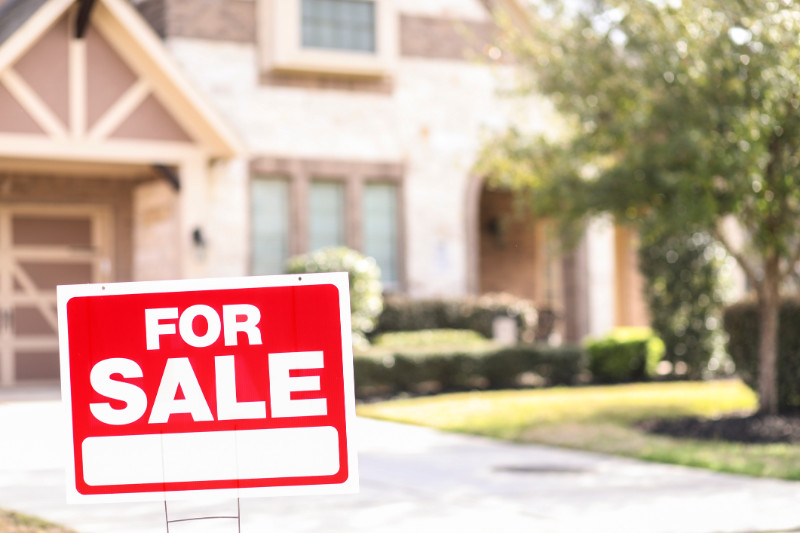 A significant part of your home sale's success hinges on preparation, which is divided into different stages. For one, there's the paperwork side of things. This includes ensuring the title is clean and your disclosure obligations have been fulfilled. And then there's the actual preparation of the property- making repairs, adding upgrades, and staging your home properly. All of these can do wonders for your listing as you start entertaining interested buyers.
Preparing your home for sale in Yorba Linda requires some careful planning and strategizing. We collated the most essential tips below, from home staging in California to hiring a real estate photographer, so you can enjoy a speedy and profitable sale.
Why should you prep your home for sale?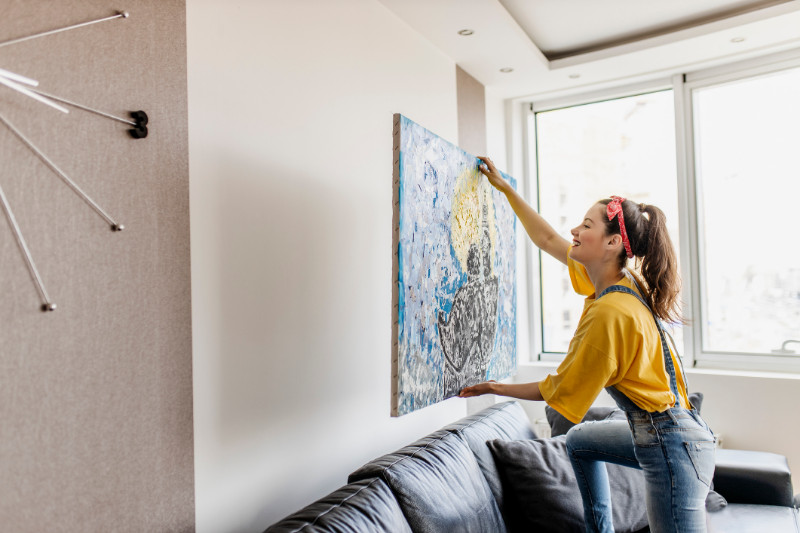 With the time, effort, and money that it takes to prepare and stage a home, many home sellers are left wondering if they should even bother. And the answer is always: Yes, of course! Here's why:
You'll breathe new life into the home

Clutter and furniture, among other things, can make your property feel smaller and outdated than it is. When that happens, you risk losing potential homebuyers, most of whom want move-in ready and well-maintained homes. Deep cleaning and decluttering free up some of the space, allowing you to make necessary design changes with your target market in mind.

Buyers will see your home's full potential

It's true, preparing and staging your California home shifts buyers' focus on its highlights. It also encourages them to imagine themselves living in the home. According to NAR's 2021 Profile of Home Staging report, 82% of buyer's agents noted that having this visual made a huge difference.

When done right, staging and prep can even help homebuyers answer this very important question: "What can we do in this home to make it ours?" And when they see a future full of good possibilities, you may have an offer on your hands.

The value of your home increases

Staged homes sell for more compared to homes that aren't. Since the home is fixed up well, buyers are willing to spend for the extra 1% to 5% increase in purchase price. According to the same report, around 23% of both buyers' and sellers' agents said that staging definitely upped a home's value.

Your home is easier to market

It's no secret that a well-staged home sells faster. Preparing and staging a home makes it more attractive to potential buyers. They can see the appeal of the home and why it would be a great fit to their lifestyle needs.

Staged homes also spend less time on the market. If a home is on the market for too long, it becomes harder to sell, causing the price to drop. NARreports that staged homes tend to sell around 3 to 30 times faster as compared to homes that aren't staged.
Getting your house ready to sell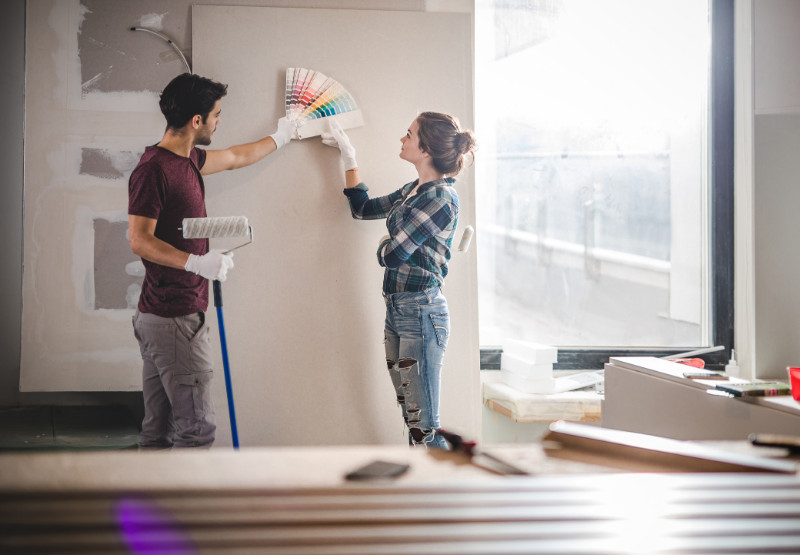 Ready to start preparing your home for the market? Here's our comprehensive list that will set up your listing for success.
Create a clean, clutter-free environment
The first step in preparing your home for sale is to clean and remove unnecessary items. When a home is too messy or cluttered, it's easy for buyers to get distracted and miss out on its best features. Decluttering will also be a huge help when you start moving out of your home since you'll have less items to pack up.
Before you start decluttering, it's best to have a sorting system that determines what you should keep, get rid of, or relocate. Work your way around the home one area at a time. If you're not sure on whether to hold on or throw it away, you can ask yourself these questions:
Do I love it?
Does it work?
Do I actually use it?
When was the last time I needed it?
Does it fit my current lifestyle?
Next would be the deep clean. With all the clutter out of the way, you can now focus on making your home smell fresh and look immaculate. Just like decluttering, start with cleaning one room at a time. Pay extra attention to the kitchen and bathrooms- these are the areas that need to be kept spotless.
Buyers can easily visualize themselves living in a house when it is kept simple, neutral, and clutter-free. This includes depersonalizing by removing your personal photos, collections, and mementos. However, it doesn't hurt to keep a few family photos here and there. It can actually make the space feel warmer and inviting if it is done tastefully.
Address the necessary repairs
One way to increase the value of your home is by having it in top shape. While you shouldn't spend too much on home improvements, it's important to focus on the needed repairs first. Having unresolved issues in the home could result in a lower property value, or even worse, scare potential buyers away.
Walk through your home and try to look at it from the perspective of a buyer. What are the significant issues that you can spot? Some of the major problems that must be tackled are usually related to the plumbing, foundation, roof, electrical system, and HVAC (Heating, ventilation, and air-conditioning) system. After doing your personal walkthrough, don't hesitate to invite a licensed inspector. A second, professional opinion will go a long way.
Check the condition of your appliances
Appliances are not a required inclusion in any home sale, but they make for a great selling point. Kitchen appliances like the refrigerator, oven, and dishwasher are typically included.
Since more time is spent at home now than before, you may have strained some of your household appliances. This would affect their lifespan and may require simple repairs or, in some cases, a replacement or an upgrade. To keep yourself within budget, take good care of your home appliances as early as now. You can also get certain parts replaced or upgraded instead of buying all-new items.
Have a plan
Since home staging involves redecorating and arranging furniture, it's essential to have to choose a style that's aesthetically pleasing as well as appealing to buyers. You can opt to stick to one style or mix different but complementary ones. Just make sure the result is cohesive.
As you envision your home staging plan, consider the architecture of your home first. If your home sports a classic and timeless architectural style, choose to enhance it instead.
Know which rooms to stage first
While each room matters, there are certain areas that buyers zoom into more than others. These are the three most important rooms when selling a house:
Living room

Around 90% of the real estate agents surveyed by NAR agree that the living room is one of the most essential areas. This room is the perfect space for entertaining guests and the go-to place to relax and unwind at the end of the day.

When preparing your living room, remove the bulky furniture first. Oversized pieces can end up making the room look cramped and uninviting. Buyers may also have a hard time moving around with all the furniture in the way.

Next, reinvent the layout of your living room. Have a focal point and arrange your furniture around it. The usual focal points in a living room can be an architectural feature, unique furniture pieces, or the view outside.

Kitchen

As the heart of the home, the kitchen is multi-functional. It's where everyone comes to gather, whether it's to cook, entertain, or spend quality time with family. And it's an important factor that may influence a buyer's decision.

Breathe new life into your kitchen by repainting the kitchen cabinets, updating the light fixtures, and replacing the knobs and handles. If you want to take it a step further, consider open shelving (this ongoing design trend is a great feature that gives your kitchen a more spacious look) or mixing natural wood tones (just make sure to pick a dominant wood tone first).

Primary bedroom

The primary bedroom is more than just a place to rest. It's a sanctuary and a peaceful retreat from all the noise and chaos. When buyers look at the primary bedroom, they need to easily visualize themselves retiring there for the night.

The way to stage a primary bedroom is by using calming, neutral colors like off-white, warm beige, and other shades of white, gray, and brown. Let the bed serve as the focal point by adding an area rug, hanging art piece above the bed, or placing a mirror opposite the window. Indoor plants, soft textiles and textures, and accouterments like candles can make the space cozier.
Let the light in
Lighting has a huge impact on how buyers see the property. A well-lit home can convey warmth and plenty of space, while absence of light can make any room feel uninviting.
The easiest way to brighten up any room is to increase the natural light. Placing mirrors in key areas is a simple way to do so especially if the space doesn't have a lot of windows. Another way to introduce more natural light is to use lighter colors. Whether it's the color of the paint, the rug, or the curtains, lighter or cooler shades can brighten up any room in no time.
Artificial light also does wonders when it comes to illuminating a room. There are three types of light fixtures to consider: Overhead lighting, recessed lighting, and accent lighting.
Boost the curb appeal
First impressions are everything when selling a home. Since it only takes seven seconds for a buyer to make an impression, your home's curb appeal should win the heart of potential buyers right away.
If each room inside the house has a focal point, your exteriors also have one in the form of your front door. Make sure it stands out by giving it a fresh coat of paint. Go for a color that pops but still accentuates the rest of the home's exterior. You can even change out the hardware like the knobs, door knockers, and house numbers to complement your front door's new look.
A healthy garden also boosts your home's curb appeal. Using mulch, which is a material that covers the soil, is great at keeping plants cool and moist. Mulch also suppresses weeds and keeps the soil dry from the direct sun.
Hire a professional real estate photographer
Once your home is prepped and ready to go, enlist the help of a professional real estate photographer. Listings with well-taken real estate photos make the property more attractive to buyers, helping it sell faster and for more. A real estate photographer has the right equipment and knows the right angles that capture the best features of your home's interior and exterior.
Double-check your listing
One of the things that home sellers often overlook is the property details in their listing.
While it may seem small, having incorrect information like your address can delay the sale of your home.
Look up your listing online and check if the address, lot size, and the number of bedrooms and bathrooms are correct. Then, consider adding a short write-up describing the home as a whole. It doesn't need to be a novel, but make sure to cover its strengths. After you've made all the necessary changes to your home's interior and exterior, see if it has been reflected in your listings as well.
Don't forget the disclosures
Sellers are also required to report certain issues in the home. Any material facts, which can affect the value of the property and the decision of the buyer to go through with the sale, must be reported accordingly.
In California, sellers must submit a Transfer Disclosure Statement (TDS), which only occurs if the seller has accepted an offer from a potential buyer. In the TDS, the seller must say if they are aware of any defects or malfunctions in their home. Sellers must also disclose if they were aware of any chemicals present, neighborhood disturbances, and flooding issues.
Reasons to work with a real estate agent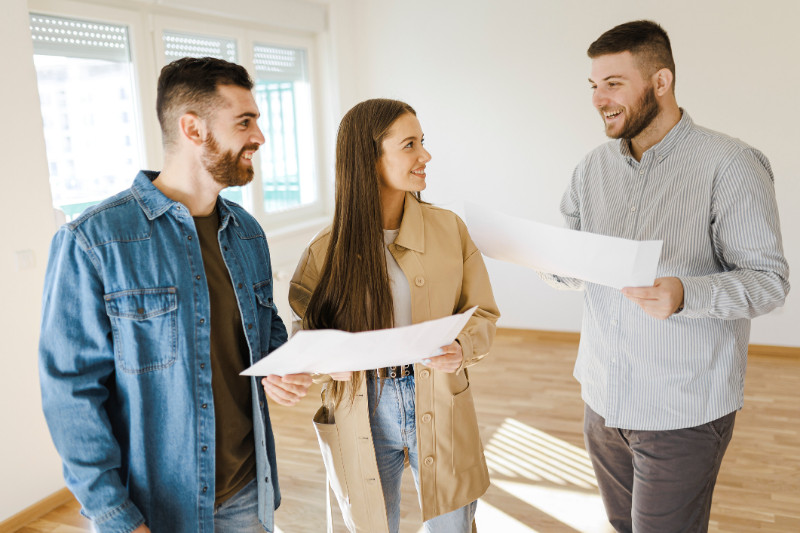 Many home sellers opt to do home selling and staging in California on their own, citing more money saved on commission fees and complete control over the home sale. However, the benefits of working with a real estate agent outweigh the reasoning behind going solo. Here's why it's better to have a real estate agent by your side:
They have the real estate experience

Navigating the real estate market alone can be overwhelming. There are plenty of factors that you need to consider, like pricing, staging, marketing, and negotiating.

Pricing a home properly, for example, is trickier than it looks. There is the risk of overpricing your home (which does more harm than good) and the challenge of understanding the changing real estate market. A real estate agent is well-versed in the local market trends and every other aspect of the real estate industry. They also use their first-hand knowledge and experience to help you reach your goals.

They represent you during negotiations

Real estate professionals are experienced negotiators who make sure that your end of the real estate contract is fair. They know the best negotiation strategy to use and the one that will help you earn top dollar for your home. A real estate agent also knows how to handle situations like multiple offers.

They understand real estate contracts

As a seller, it's important to understand the terms and conditions in the real estate contract before signing on the dotted line. However, it's easy to misunderstand or misinterpret certain clauses, especially if you are going over the contract on your own.

A real estate agent reads the contract and ensures that the seller is protected as well. They know what to look out for and the conditions that your contract must have.

You can tap into their connections

A real estate agent's network isn't limited to other agents. Included in their professional circle is a variety of vendors, contractors, lenders, and interior designers. A real estate agent can also point you to a professional who can help with staging your California home. Having access to such a network can bring you one step closer to a successful home sale.
Sell your home with Impact Properties
The best way to make the most out of your home sale is to work with an experienced real estate team like Impact Properties. Led by Aaron Zapata, Impact Properties is committed to providing the highest level of real estate and home staging services to buyers and sellers in Southern California.
At Impact Properties, we know how to prepare your home for sale and get top dollar for it. We tap into our vast network of professionals, from contractors to home stagers, to help you achieve home-selling success.
Let's prepare your home for sale! Give us a call at 714.660.2122 or email us. You may also reach out to the team here.