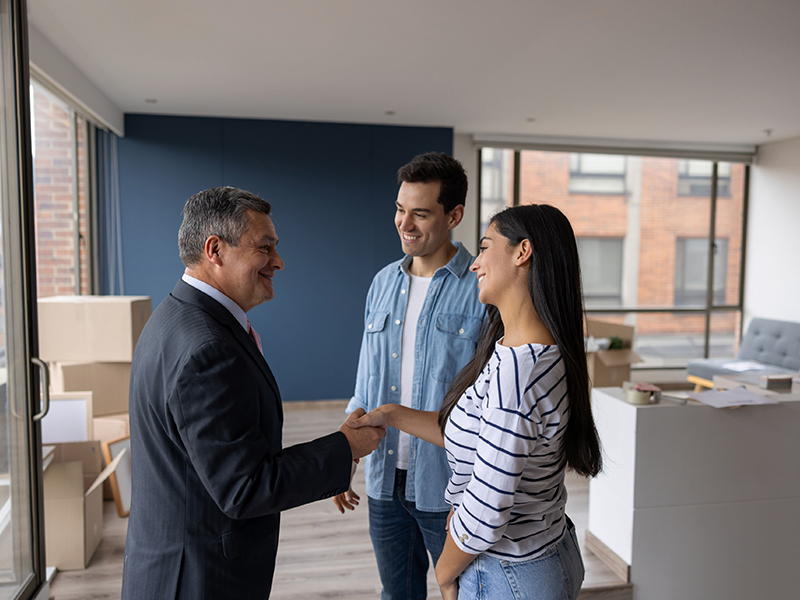 There are many factors involved in selling real estate. Everything from marketing and sales to finding ways to increase curb appeal requires planning and strategizing, and dedicating time and headspace to all these details could be difficult to do. For a major financial decision such as selling your home in Yorba Linda, CA, you're going to want all the help you can get to ensure success. Real estate agents exist in this world primarily for this reason: to take out the stress from buying or selling a home. Read on to learn more.
ADVANTAGES OF HIRING AN AGENT TO HELP SELL YOUR HOME
Best deals for your home

Some people may feel that a for-sale-by-owner strategy may be adequate but they're likely to get less profit from the sale. According to the National Association of Realtors, FSBO homes sell $25,000 to $58,000 less than agent-assisted home sales. Past NAR profiles on buyers and sellers also show this recurring trend.

While there's nothing inherently wrong with FSBO, if your main objective is to get as much return on investment on your property, hiring a professional seller's agent puts you in a much better position to do so.

More effective pricing strategy

Overpricing or underpricing your home are two scenarios that you want to avoid. Finding the right price on a property requires access to up-to-date information from the Multiple Listing Service and years of accumulated market insights.

Before listing your home, a real estate agent will create a comparative market analysis for you. This report examines similar recently sold homes in your area, taking note of details like distinct property features and selling prices.

After gathering all relevant information and summarizing key findings, your agent can recommend a realistic asking price that entices serious buyers to inquire about the property.

Maximum market exposure

There are several digital platforms where you can market your home to a wide pool of buyers (e.g., Zillow, Realtor.com, Craigslist, Facebook Marketplace., etc.) but doing so won't automatically increase the likelihood of finding the right buyer, nor will this ensure the widest reach. When that happens, your home may linger in the market for too long and you may be forced to bring down the price just to generate interest.

An agent can ensure maximum exposure to a trustworthy and promising buyer pool. With their help, you gain access to a vast professional network that includes buyer's agents and real estate brokerages. Additionally, a well-connected agent can easily smooth out potential problems you may encounter with a listing, whether it's title problems, essential repairs, or liens on the property.

Better means of vetting qualified buyers

After you get your home listed, it's natural to get excited with every inquiry you get about your home. Remember, though, that some of these inquiries are just inquiries and only a few of these will come from genuinely interested buyers. In entertaining all of them, you wind up with so much of your valuable time wrested away from you.

Working with a real estate professional, you manage to dedicate more time to work and family commitments, content with the knowledge that your agent could better sift through the roster of prospective buyers for the more serious ones.

Home-staging expertise

As a seller, you want to grab buyers' attention right from the get-go. That's why many real estate agents highly recommend staging your home.

With years of experience in selling homes, an agent will know the most effective strategies for staging your home. They could advise you on the latest home design trends, as well as connect you with a home stager who can recommend a range of strategies to boost buyers' desire for your home, such as the following:

Applying patterns (paint colors, sizes of furniture and decorative objects, and shapes of other elements in a room) can give your home a dose of personality that appeals to a broad range of buyers.
Maximizing available lighting involves the use of both natural and artificial lighting to create the best look for any room.
Creating focal points can be the wow factor that will convince buyers to fall in love with your property. There are several ways to pull this off, from incorporating a piece of artwork or accent lighting to sprucing up a fireplace and creating a minimalist living room.

A representative at the negotiating table

When your counterpart at the negotiating table has a seasoned professional representing them, it becomes exceedingly hard to push for the asking price and terms you want. This is a common challenge among many FSBO sellers.

A seller's agent levels the playing field and has your interests in mind during negotiations. You still have the final say on all decision points but your agent could offer their expert opinion on terms that are worth negotiating for and those that are worth letting go.

Compliance with home disclosures

When selling a home in Yorba Linda or elsewhere in California, you must comply with comprehensive home disclosure requirements.

California law obliges sellers to provide buyers with an in-depth look into the property's features, current condition, material defects, potential pest issues, and a host of other concerns. Failure to inform the buyer of any key aspect of the home can potentially expose you to legal risks. A savvy buyer may find grounds for negligence or breach of contract if they found a few unpleasant surprises after moving in.

This makes it all the more important to work with a seasoned agent who thoroughly understands how a home disclosure should be drafted. And while your agent may know a good deal about home disclosures in California, they can also recommend an experienced real estate lawyer for situations that require more in-depth expertise in local state law.

You avoid emotional sales

For many sellers, a real estate transaction could become an emotional process, especially when there are memories associated with the home. But when emotions cloud your reasoning and judgment, you likely won't get the best outcomes.

An agent is the voice of reason in the real estate transaction. This characteristic helps in letting you see things more objectively or advise you on potentially walking away from a deal if your terms aren't met.

In real estate, your patience and negotiation chops will be put to the test in a variety of ways. Reacting too fast on something that should be carefully considered or unintentionally showing a sense of desperation are mistakes that can be mitigated with sound advice from a real estate professional who has seen it all.

Make crucial home upgrades before the home sale

It's not a secret that home improvements can drastically improve home value. But knowing which of these home improvements will work in your favor can be a challenge. An agent could help you prepare for the home sale by suggesting updates and improvements based on safety, convenience, and aesthetics that will get the most bang for your buck.

For instance, a new roof or up-to-date electrical wiring should be the first thing to consider because these areas greatly affect safety and quality of life in the home. In NAR's Remodeling Impact Report, sellers were able to recoup as much as $8,000 after the home sale just from getting a new roof.

Once the non-negotiables are out of the way, you can then think of ways to stand out in the market. A simple repaint job, updated hardwood flooring, or piecemeal kitchen upgrades are some cost-effective projects that will redound to your asking price.

Apart from suggesting good home upgrades, your agent could also tell you which upgrades to stay away from. Common culprits that rarely pay off include adding a swimming pool, installing expensive tiles, and overhauling an entire kitchen.
HOW TO HIRE THE RIGHT AGENT FOR YOUR HOME SALE
Yorba Linda, CA has a good number of real estate agents and brokerages operating within its borders. Choosing which among them to work with could be overwhelming so here are some tips to help you find the right agent to work with you in no time.
Start with referrals

If you don't know any agents, the best place to start is with referrals from your personal network. Most people who have, at one point, gone through a home-buying or selling transaction managed to find the right agent for their real estate needs via referrals – saving them a lot of time in the process.

Check agent reviews

While a referral is essentially a vote of confidence, do take the time to look up the agent your friend or family member is vouching for. Check their agent reviews online in places like Zillow, Realtor.com, Redfin, and brokerage websites (RE/MAX, Coldwell Banker, etc.). You should do this, especially if you're starting your own agent search from scratch.

Probe their local real estate knowledge

As mentioned earlier, selling a home in Yorba or elsewhere in California requires local expertise. The professional you choose to hire should be knowledgeable about the distinct real estate norms in the state, which include the following:

You're not obligated to hire a real estate attorney in addition to an agent, but many sellers opt into it to comply with extensive disclosure requirements.
Dual agency, where one agent represents both buyer and seller, is allowed. Both parties simply need to communicate their consent in writing.
There's no need for the buyer and seller to meet in person. Representation through a broker or agent is sufficient to negotiate and close a transaction.

Don't settle for just one interview

You'd be fortunate to find an agent after just one interview. But in many cases, you'll need to go through three to four agents before finding the most capable professional. Just like a regular job interview, you'll want to make sure you're exploring all the potential strong candidates that you can work with.

However, it would be misguided to focus on finding that perfect agent. Instead, list down the pros and cons of each candidate. Carefully consider the specific set of skills and experiences that will be most helpful for the real estate objectives you have.

Check average days on market

How long an agent's listings stay in the market can have major implications on how fast you can sell. If you're in a rush to offload the property or have a non-negotiable timeline, this should be one of the first things you should ask.

But if an otherwise stellar agent has a higher figure in recent months, other factors may be at play, especially if buyer activity has been unusually low. Consider probing further to find out if it's still worth working with that agent.

Ask about an agent's sale-to-list price ratio

This ratio is a great way to gauge how good an agent is in securing a decent ROI for your home. A ratio of 100% tells you that an agent usually sells homes equal to or more than the listed home price.

Naturally, you'd want to hire professionals who have a high sale-to-list price ratio but do take into account the prices of the homes they sold. Check if these home prices reflect the prevailing market conditions. It's not uncommon for some agents to artificially inflate their ratios through underpricing and other devious tactics.

Check real estate signages in your neighborhood

Another effective way to find a capable agent is to go through your city or neighborhood and take note of any real estate signages you see. List down the ones that are marked as "sold" and take note of the agent who closed that home sale.

Not only will you have a good chance at finding the right agent but you also gain some proof of their skills and experience. In addition, consider going to open houses in the neighborhood and closely observe how sellers' agents market the home to different buyers.

Secure a listing agreement with your agent

When the search is over, it's time to come to a formal agreement on your agent's duties and responsibilities. A listing agreement will normally describe the duration of the engagement, the agent's right to list and market the home, and various mechanisms for dispute resolution in the event that disagreements concerning sales strategy and other relevant matters arise.
WORK WITH AGENTS FROM IMPACT PROPERTIES
If you're looking for capable agents to help sell your home in Yorba Linda, consider reaching out to IMPACT Properties. Led by Aaron Zapata, IMPACT Properties has an elite team of professional agents who are committed to delivering value and top-tier service to clients.
Since its founding in 2013, our company has grown from a two-agent team to over 60 agents serving the communities of Yorba Linda, Placentia, Anaheim Hills, Santa Fe Springs, La Mirada, and Whittier.
Book a real estate consultation with our group today. Get in touch by phone at   or send us a  .