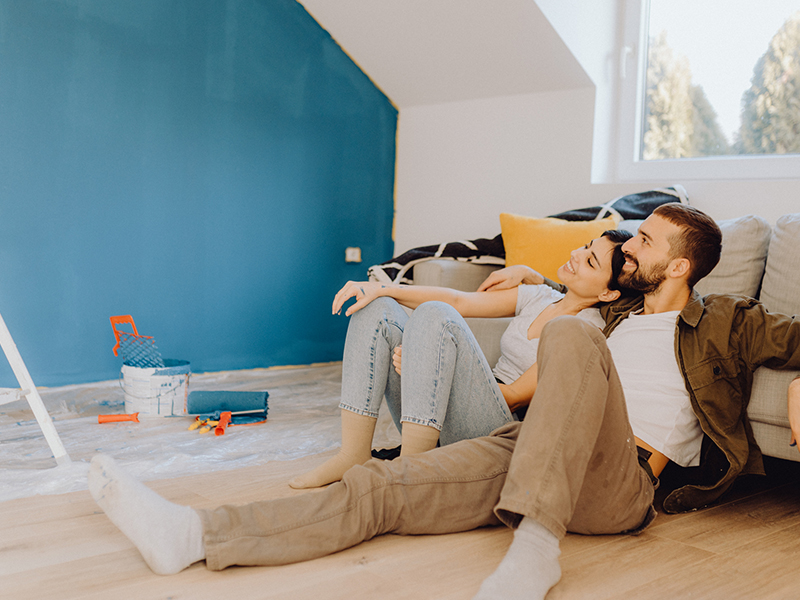 Dealing with appraisal is among the most stress-inducing parts of the home-selling transaction. Even if you've gone through the entire process of finding the most adequate price point for the home you're selling in the Orange County city of Placentia, CA, having it reassessed anew by a licensed professional with a sharp eye and a calculator on hand could still give a feeling of dread.
Fret not, because you can still gain the upper hand and get an appraisal that you, the lender, and the buyer can smile at for as long as you make the necessary preparations. The good news is that the values of homes in Placentia, CA have historically been on the higher spectrum. Moreover, with the overall market climate in this suburban city leaning heavily on the sellers' side, making a bid to get a good appraisal won't take too much effort.
To have a better idea of the task to boost your home's value prior to appraisal, allow our team at IMPACT Properties to demystify the home appraisal process by explaining in this article what it means, how it works, and how your home's value will be determined, among many other things. Most importantly, this piece will show you how you can maximize your home's value ahead of appraisal.
DEFINING HOME APPRAISAL
The home appraisal is the process wherein the fair market value of the concerned home is determined by a licensed professional based on a set of market data and the home's overall condition.
The result of an appraiser's evaluation will indicate whether the seller's listing price is commensurate to the home's actual condition or not. This evaluation is deemed important to a buyer and their lender. On the buyer's part, this lets them know if they'll be paying the most reasonable price for the home they're eyeing. On the lender's part, it gives them a better idea of the best price and terms for the loan that the buyer applied for.
Who needs the appraisal
For the seller, the appraisal – combined with comps and a proper assessment of the current market climate – can help in determining the most ideal price for the home that's competitive yet fair.
Meanwhile, for the buyer, the appraisal is their best protection against overpricing and ensures that they're paying a price for the said property that's at par with current market conditions and trends.
Unique properties of the home appraisal
A home appraisal possesses similar traits to other evaluation and pricing-related concepts, and some people tend to get confused with these terms. Below, we make the distinctions.
HOME APPRAISAL VS. HOME INSPECTION
The one thing that's common between these two practices is that both involve the services of licensed professionals who come in to make an assessment of a house for sale. However, the goals are different. The purpose of a home appraisal is to determine a home's real value. Meanwhile, a home inspection digs deep into the house's condition.
An appraisal is usually required by a lender to know if the home is truly worth the price dictated by its seller. Since they will be the one to finance the transaction, they need to have a good grasp of the true condition of the home to be bought, as well as the potential risks.
That said, an appraiser comes in to assess the home itself. This expert may find basic defects and flaws in the structure but will only take note of these with no recommendations. Other factors that the appraiser will look at will be discussed further on.
Putting all of these data together, the appraiser will be able to note if the price of the house on sale reflects a fair market value or if the seller needs to adjust the pricing to attain the said value.
The home inspector, for their part, is tasked to comb through every detail of the house. The purpose of doing so is to determine the extent of damage the home has incurred and the repairs needed. Results of the inspection could influence negotiations between the buyer and seller and help in finding out the extent of repairs to be done by the seller prior to turning over the home to the new owner. This could also be the turning point to help the buyer decide whether to push through with the purchase or to walk away from the negotiations and find another home for sale.
APPRAISAL VALUE VS. MARKET VALUE
These two price points differ in the way they were derived and the reasons for coming up with these figures.
An appraiser assigns a specific value to the property after observing and assessing a number of factors pertaining to the home's condition and other community and market-related indicators. This appraisal value serves as a guide for mortgage firms to determine the property's loan-to-value ratio, as well as the risks involved should the loan be released for payment.
On the other hand, market value is a property's value determined by larger real estate market forces and current economic conditions. This is not a specific figure, though: it's ultimately decided on by the buyer and seller based on what the buyer is willing to pay and what the seller is willing to accept in the present open market.
Both values are in a constant state of flux but typically move within a certain range. They will rise and fall depending on many factors, including the state of the home and the community it's in, shifts in the real estate market, and economic upheavals.
Who calls for a home appraisal and who pays for the service
In the standard home-buying setup where a buyer uses a mortgage to cover financing, getting the services of a home appraiser is the buyer's responsibility. Even if the seller has previously gotten a home appraisal to determine the price tag to put on their home for sale, it is still recommended for the buyer to get their own appraiser to confirm the home's appraised value.
For sellers, an appraisal is helpful in determining the ideal asking price for their property. The best time to have the home appraised is before listing it.
What if the buyer is paying in cash?
There are many circumstances when a buyer doesn't require a mortgage to purchase a home. Instead, they pay for the said purchase in cold hard cash. In this case, it's the buyer's discretion whether to have the concerned home appraised or not. It's still advisable to get an appraisal at this point, especially since the buyer will want to find out whether the home they're eyeing is being sold at fair market value or not.
THE HOME APPRAISAL PROCESS
Now, let's bring the appraisal process to your home-selling journey in Placentia, CA to help in managing your apprehension about it. Because the more you know, the less formidable it becomes and the more you see the appraiser's results as a great benchmark to spring off from.
While there are several steps in the process, these can be grouped into three major sections:
Physical appraisal

This is when the appraiser comes to your home in Placentia, CA, and goes over its exterior and interior, taking note of structural imperfections they find. They will also look at the number of rooms and check for upgrades and any other work since the last property transaction. The appraiser may also take photos of the house during the walk-through for future reference.

Market research

The home appraiser looks not just at the home itself but its surroundings (through comparative sales of houses with similar characteristics in the vicinity) and the status of the local market, as well. The appraiser uses all these data and combines them with what they gathered from visiting the property to make a thorough assessment.

Selection of valuation method

To make the analysis of their data both qualitative and quantitative, the home appraiser chooses a method for placing a value on the property. Three valuation approaches are at their disposal: (a) the cost approach; (b) the sales comparison approach; and (c) the income approach.

The length of time used for the entire appraisal process may take from one to two weeks, depending on the following:

Market demand for appraisals
Schedules
Size and complexity of property for appraisal
Report preparation

FACTORS AFFECTING HOME APPRAISAL VALUES IN PLACENTIA, CA

As mentioned at the start of this article, homes in Placentia, CA have been enjoying higher than average values for the longest time, owing to the remarkable diversity of its almost 52,000-strong population, the city's dense suburban feel, top-notch schools, and a wide range of dining and retail options. Niche.com also mentions Placentia as among the best places to live in the Golden State. The city's proximity to Anaheim's world-famous Disneyland Resort makes it a great place for setting up rentals that could target visitors to the Happiest Place on Earth, as well.

Given the awesome desirability of Placentia's housing market, getting positive appraisals for your home for sale here is a doable task. Here are some of the determining factors behind appraisal values:
Home location. Amenities-wise, the communities of Placentia offer its residents easy access not only to basic creature comforts but also to wonderful attractions and exciting activities for the whole family.
Lot size. Size may allow for more elbow room and opportunities to make home upgrades. However, how the space is maximized plays a large part in adding points to an appraisal, as well. A well-executed layout that provides a seamless flow between the indoors and outdoors is bound to rake up points in the appraisal department.
Comparable sales. We already mentioned how the prices of similar sold homes in the neighborhood can be a reliable guide for determining a home's fair market value. It could also influence the home's appraisal value.
Upgrades and renovations. Note that not all home modifications have the capacity to increase a home's value; that's why it's crucial to choose your upgrades and renovations well. Here are renovations with the ability to increase or decrease a home's value.
HOW APPRAISALS ARE RATED
After Fannie Mae and Freddie Mac came up with the Uniform Appraisal Dataset (UAD), appraisers have been rating a property's quality on a standardized scale. This was done to ensure the high quality of appraisal reports.
Here is the breakdown of the UAD quality ratings:
C1 – New construction. That said, everything from the materials used to the amenities is brand-new and may require little to no repairs.
C2 – No deferred maintenance. While not necessarily new construction, these homes still maintain their optimal quality as if they're brand-new.
C3 – Limited deferred maintenance. The home may have gone through a limited number of repairs or upgrades before listing but is still considered of top quality.
C4 to C5 – Minor to significant deferred maintenance. In most instances, these homes may be seen as standard in quality with a lived-in feel due to the extent of repairs they have gone through and may still require. However, these are still livable properties.
C6 – Severe deferred maintenance. Homes with this rating may have been constructed before the establishment of building codes or have been in disrepair for a certain period of time. These homes make good candidates for flipping.
HOW TO MAXIMIZE A HOME'S APPRAISAL VALUE
Here are essential steps you can take to increase the value of your home in Placentia, CA.
Curb appeal
A home with great curb appeal is not only a wonderful sight to see but also an invitation to buyers to come in and take a closer look at it. That's why improving on this is also bound to boost your home's value.
You don't have to break the bank to increase curb appeal. An all-out cleaning spree of your home's façade and yard can do the trick. For stronger impact, you can repaint your front door and light up the entryway. Try adding flowering plants for a splash of color.
Interior upgrades
You can:
Choose a neutral shade for paint and freshen up your walls with it
Replace old lighting fixtures
Open up your curtains and let the natural light stream in
Put out some choice décor and put all other personalized stuff in storage
Kitchen and bathroom improvements
Real estate agents agree that kitchens and bathrooms are two of the most important features to improve on when selling a home. Remodeling these two rooms can vastly improve the home's value and give you higher returns on your investment.
For the kitchen:
Repaint your kitchen cabinets if you're on a budget; replace them with new ones if you have more in your pockets
Upgrade kitchen appliances
Have a kitchen island built
Change your countertop
For the bathroom:
Give it a spa-like appearance
Add mirrors
Upgrade plumbing and lighting
Heat the floors
Consider adding a walk-in shower
Energy-efficient home upgrades
More home buyers have been on the hunt for homes that offer considerable energy efficiency, not just to save on utilities but also to make a difference in the global move toward preserving our planet. In this light, these upgrades are bound to bring your home in Placentia, CA more buyer attention and big gains in value:
Make sure appliances and fixtures have an ENERGY STAR certification
Use solar panels
Install a smart thermostat for your HVAC system
Get water-efficient toilets, water heaters, and sprinklers
Cleaning and decluttering
A clean and organized home is an eye-catcher among potential buyers, which is why cleaning and decluttering are crucial to the whole process of staging the home in preparation for its sale. Moreover, an appraiser who notices a meticulously staged home may consider giving it a higher appraisal value. A home that looks good will always be valued higher.
A deep clean is highly recommended when staging a home. But if you feel that doing this is too overwhelming for you then you can simply hire a professional cleaner to do the job.
Decluttering, meanwhile, is something that you need to do as this involves some heavy decision-making. You need to determine which among your stuff you can keep, place in storage, sell or give away, or dispose of.
ENSURE GREAT PROFITS IN YOUR HOME-SELLING TRANSACTION WITH IMPACT PROPERTIES
Understanding the appraisal process and its impact on the sale of your home in Placentia, CA is just one of the many things that can help you in making smart decisions in your home-selling journey. Empowering you with useful knowledge as you navigate your real estate transaction is what our team at IMPACT Properties does best.
We at Impact Properties have been marketing homes since 2013, making us the #1 brokerage in Placentia, CA. We operate under the 8 Cs: Compassion, Commitment, Courage, Competence, Communication, Cooperation, Conviction, and Contribution. These core values guide us in every interaction we have with our clients so that we can guarantee a smooth, stress-free, and seamless real estate transaction in this lovely city and surrounding areas like Yorba Linda, Anaheim Hills, Santa Fe Springs, La Mirada, and Whittier.
Call us! We can be reached via phone at or via  .